DESCENT MK2i TITANIUM CARBON GRAY DLC WITH BLACK BAND

THE DIVE COMPUTER FOR BOTH YOUR WORLDS
Monitor your gas and depth (1) with the advanced, watch-style dive computer that comes with multisport training and smart features.
* Air-integrated dive computer for you and your dive buddies.
* Choose from multiple dive modes for your underwater adventure.
* Measure your performance and track your stats above water.
* This smart dive computer features Garmin Pay™, music and notifications.
* Share and review dives in the Garmin Dive™ app.
* The battery in your Garmin device is simply unmatched by other smartwatches.
Add Tranmistter
-
CLICK HERE

The GARMIN Mk2 vs the Mk2i - Which one should you buy? 
 
Size Comparison of Mk2s to Mk2



QUALITY BY DESIGN
The advanced, watch-style dive computer with a rugged yet sophisticated design that features a large sunlight readable 1.4-inch colour display.
PREMIUM MATERIALS
Fit the look to your lifestyle with a stylish titanium bezel.
** Strap is Black Silicone

PLUNGE TO A WHOLE NEW DEPTH OF CAPABILITY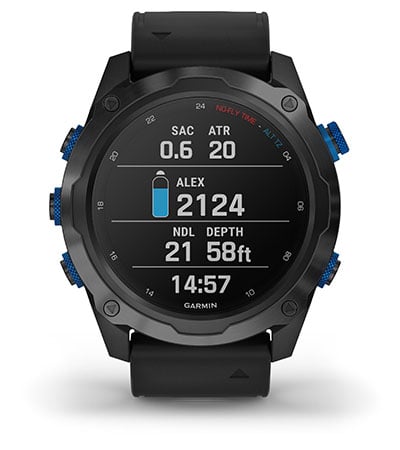 AIR INTEGRATION
Pair with Descent T1 transmitter for integrated pressure monitoring on up to 5 tanks via SubWave™ sonar data network (1).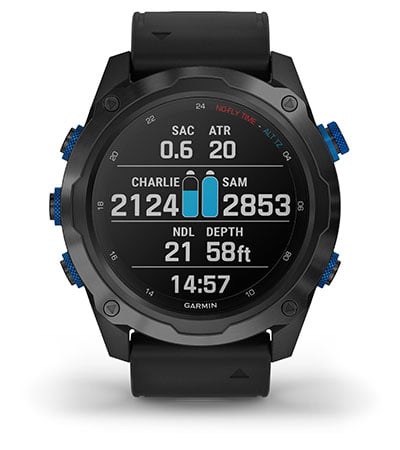 SUBWAVE SONAR
Transmit data — such as remaining air time, air consumption rate and more — for you and other divers within a range of 10 metres (1).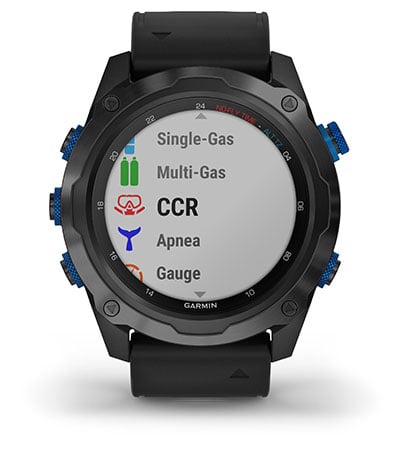 DIVE MODES
Get multiple dive modes for single and multiple gas dives (including nitrox and trimix), gauge, apnea, apnea hunt and closed circuit rebreather.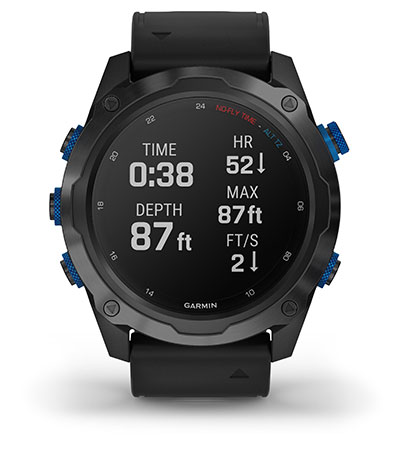 CUSTOMISABLE DIVE MODES
Add additional screens for each dive mode that features the fields you want to see.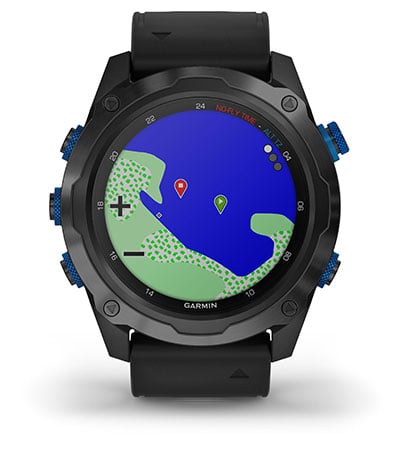 SURFACE MULTI-GNSS
Track your entry and exit (2) points with advanced satellite connectivity.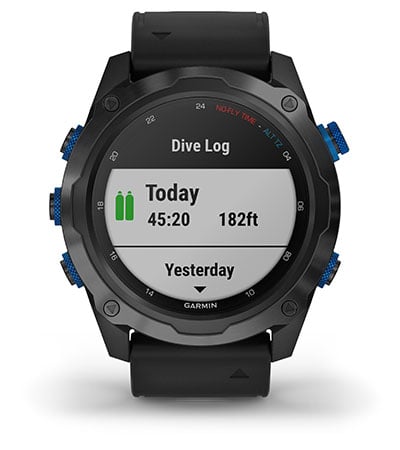 DIVE LOG
Store and review data for up to 200 dives — and share via the Garmin Dive app.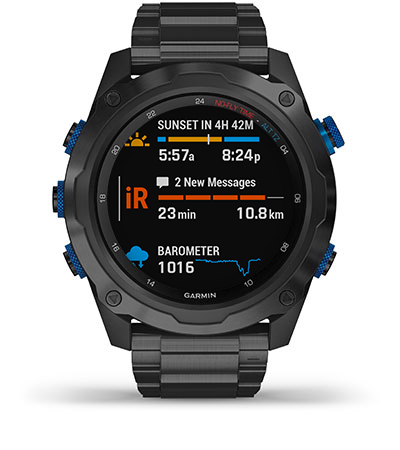 INREACH® COMPATIBLE
Pair with inReach satellite communicators (3) and the inReach dive case.
For FULL product spec and detailed reviews:
CLICK HERE